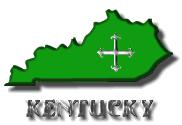 Kentucky Cemeteries

Cemeteries and Photo Transcriptions are listed by county.

If you find a bad link, please set me know which page (county) it was on and the
name of the cemetery that is not linked correctly.

Please Note: If a cemetery is not listed, we do not have information on it

Let's work together in this endeavor!

This Project is about remembering our dead and preserving our history!!!
To register a cemetery, just send me a message telling me the name of the cemetery, the county and state where the cemetery is located and the names of the people who will be doing the transcribing.
If you have already transcribed cemetery data and would like for your work to become part of this project, just let me know.
Please use "Cemetery Registration" as the subject line of your message or visit the Instructions page.
Additional Sites of Interest




| | |
| --- | --- |
| The KYGenWeb Project | |
You are our
Thanks for stopping by!
This page was last updatedFriday, 12-Mar-2010 18:46:11 EST .
© 1999-2011 USGenWeb Tombstone Project
© Pam Reid 1997-1998