Pennsylvania USGenWeb Tombstone Transcription Project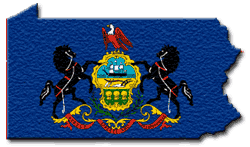 Tombstone Photography
Photographing Tombstones at the Cemetery
Please stand close enough (or zoom in close enough) to the tombstone so the target stone is the only one in the photo, or is foremost and in the center of the photo, like this or this. This is close enough so the inscription can be read.
Please photograph the stone so that the border of grass around the photo looks like this or this. This provides some color so that a photo editing program can correct the color of the picture, if necessary.
Please do not include living people in the photo of the tombstone. We cannot upload photos of living individuals to the USGenWeb project.
If a tombstone inscription has only a person's first name and dates, take a "reference shot" to show the family tombstone grouped with the first-name-only stones in the same plot, like this. This is a closeup of the same stone, taken so the inscription can be read easily.
Overview photos of the cemetery, the cemetery gates, and chapels or other buildings at the cemetery are welcomed contributions.
Editing the Photos
Format of files submitted should be .jpg
Please do not superimpose other images onto tombstone photos using your photo editing program.
If you wish to add the name of the cemetery on your photo, please use this photo as a guideline.
Please do not resize the photos or crop them. Send them just as they were taken with your digital camera, and the file manager will edit them.
Submitting the Photos
Please check with the county file manager before submitting photos.
Please include the full name of the cemetery and city. Some counties may have a St. Mary's Catholic, St. Mary's Lutheran, and St. Mary's Methodist Cemetery, so being specific can be important in ensuring that the images are uploaded to the appropriate cemetery.
Files sent via email should be as an attachment, not embedded in the body of the message or pasted into a word processing file.
If a stone is difficult to read or unreadable when doing a full cemetery survey, please include as much information as possible, such as what stones they are next to or what words can be determined.
If submitting only a few photos, you may use the form here.
If you rename your files, please use lower case with hyphens, in this format: smith-john.jpg Renaming the photos is an enormous help to the file managers.
Please name the file for the head of family on the tombstone, no matter how many names are on the stone. Example here.
If submitting images for more than one cemetery, clearly identify which images belong to each cemetery. If the file manager for the county accepts CDs, creating folders for each cemetery would be a good way to organize the files.
For large monuments or stones with inscriptions on more than one side, please identify which images are part of the same monument or stone. Suggested file names: brown-john-1.jpg, brown-john-2.jpg
Pennsylvania USGenWeb Tombstone Transcription Project Coordinators:
This page was updated and is maintained by Rebecca Maloney
© 2010-Current USGenWeb Tombstone Transcription Project